August 3, 2009 – 5:54 pm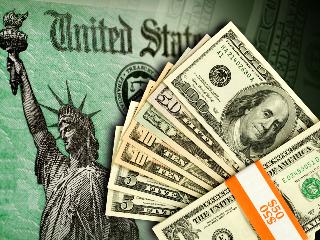 Improving economic conditions overseas (especially manufacturing in China, the U.K. and Europe), pushed stocks higher this morning. In the U.S. the ISM (Institute of Supply Management) report released at 7:00 a.m. West Coast time was better than expected at 48.9 from 44.8 for June. Also construction spending was actually up .3% with expectations being down .5% for July. In June it was down .9%.
The U.S. is lagging other economies as the world struggles to shake off the effects of shedding unreasonable debt. China with its stimulus effort has demonstrated what a real stimulus package actually does; cause strong economic growth. Their command economy, while not necessarily a desirable system, responds much faster than a democratic system where agreement between politicians must first be reached.
Of course our stimulus spending is not really stimulating as most of the money is still working its way into the system and much of it is on projects that will not spark growth. In China that didn't happen.
Still the statistics worldwide are improving. It appears the economies are rebounding to some degree. However, it's not time to celebrate. Maybe a sigh of relief is in order, but not much else. The hints of a recovery are still too tentative. On the other hand it's certainly time to be in the stock market.
Good Trading
Steve Peasley